25.02.2020 in Berlin in a closed ceremony, the President of the International Congress, together with The New York Journal and The American Reporter, will present the International Prize to Mr. Yansukov.
Speakers and Partners of Rakhman Yansukov «AVANTI»:
billionaire, philanthropist, philanthropist — Roman AVDEEV,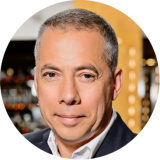 millionaire, confidant of V.V. Putin (2018 election), Person of the Year GQ-2004, owner of Novikov Group — Arkady NOVIKOV,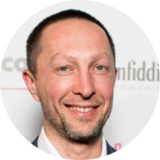 Head of the Bioenergy Corporation, whose investments are more than 450 million rubles, Vladimir Kloster, owner of the Synergy Innovation venture fund, President of Synergy Corporation — Vadim LOBOV,
Members of the AVANTI General Council:
First President of the Republic of Kalmykia (2002-2010), politician, public figure — Kirsan Ilyumzhinov,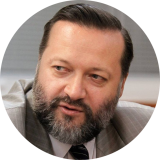 State Duma deputy Pavel Dorokhin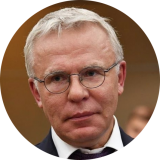 Soviet and Russian hockey player and statesman — Vyacheslav Fetisov
millionaire, owner of Samson-Pharm, according to DSM Group, 7.8 billion rubles, founder of the Pharmacy Gorzdrav network, Peace Ambassador, chairman of the Russia-Korea business council — Temur Shakaya
Arsen Fadzaev — Member of the Federation Council of the Federal Assembly of the Russian Federation, two-time Olympic champion, six-time world champion.
And others.
Rakhman Yansukov brought together more than 10,000 entrepreneurs from all over Russia,  he has launched more than 100 business projects. The Association, headed by Rahman Yansukov, is called upon to realize many ideas in the field of entrepreneurship development in the country and thereby help entrepreneurs fulfill the tasks and hopes that society, the state and the President have in them.
AVANTI is a public platform working outside of politics. The Association, headed by Rakhman Yansukov, works with all political parties advocating for the strengthening and development of the state, for the unity and integrity of Russia!
«AVANTI» conducts an active educational activity. At their own expense, the team held more than 100 events and open meetings for young people with famous businessmen, politicians, public figures.
At the sixth International Congress in Berlin, Rahman Yansukov will share a success story, as well as hold a series of private meetings with representatives of big business.
Yansukov has been the head of the Association for 6 years and is a recognized expert in the field of Government Relations. Now AVANTI is the real flagship of the development of business patriotism in Russia, an organization whose main goal is to support small and medium-sized businesses, and popularize entrepreneurship in Russia.
It is worth noting that the following figures and companies were also nominated for the international business award «Top congress awards – 2020»: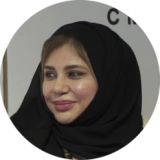 — H.H. Hanadi Ahmad Khader Princess of the Kingdom of Saudi Arabia. Awarded for creating the revolutionary payment blockchain platform Crypto Payment Platform (Saudi Arabia).
—Shaji UI Mulk, Indian billionaire, Mulk Holdings, Founder of "Alubond" The World's largest cladding panel and "T10" The world's First Ten overs cricket league. Included in TOP 10 FORBES (India).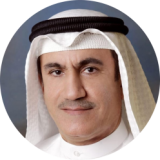 —Farooq M.Arjomand, millionaire, investor, A founding member of Emaar Properties and Amlak Finance Chairman Arjomand Group (UAE).

—Amir Tehrani, CEO «Q-tec GmbH» & Partner «Emaar Properties», an investment company in the UAE with an annual turnover of $ 26 billion (Germany).
-Saad Aldabbagh, investor, President of Future Solutions, Founder Asian-Arab Chamber of Commerce, Bluesand Consulting Ltd-Uk-France (Qatar).
—Mohamad Zaki, Partner & CEO Solitaire Investment, Investor, Millionaire (UAE).
Mr.Mohammad Al Duaij, CEO «Alea Global Group», millionaire investment company (Kuwait).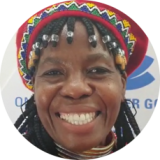 —HRH Jabulisile Mahlangu, Princess of South Africa Award nominated (SOUTH AFRICA).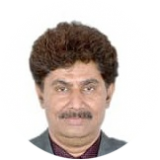 —Narasaraju Balakrishna, investor, millionaire, CEO Pristine Natural Resources Private Limited (India).
— Hend Faisal Al Qassemi, Head of International Dubai Fashion WeekEditor-in-Chief of a luxury fashion publication, VELVET Magazine (UAE)
— At the head of a delegation of investors from Indonesia and Qatar — Prof. DR. Ayla Aldjufrie, MBA, Founder and Chairwoman Global Property Bank and Technology center, Founder and Principal of Ayla and Associate (Indonesia). Speech Topic: Opportunities in Infrastructure for Indonesia and Asia.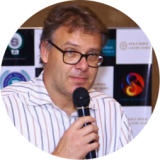 Lars Minth, millionaire investor, Chairman of the investment company Velami Holding (Switzerland).
And others.
Reference
The International Congress of Real Estate and Investments (ICREI) is a large, prestigious
business event in Europe.
On February 25 th , 2020, the forum will be held in Berlin at the site of the closed
club of millionaires — Berlin Capital Club and will be the sixth in a row.
International Congress of Real Estate and Investment is:
more than 2,000 participants from 29 countries representing real estate valued
from 500,000 to 50 million euros;
gross turnover of transactions of more than 120 million euros;
More than 500 direct B2C clients from 25 countries;
Congress is covered by 80 world media such as: ABC, CBS, NBC, The Los
Angeles Journal, Yahoo Finance, The New York Journal, Digital Journal,
Singapore Roundup.
+491622328333
+373 786 87 177